About Premium Christmas Trees
Premium Christmas Trees is a small family run business that prides itself on providing superb premium quality real Christmas Trees delivered with a personalised service for each and every customer. We believe that the sight, touch and scent of a fresh Christmas tree is one of the magical things about Christmas time but not everyone has the chance to experience it – that is where we come in……. buy real Christmas trees online from Premium Christmas Trees.

Our core business is a mail order service to households and businesses throughout the UK offering our Christmas trees for sale online, as well as Christmas wreaths, garlands and an array of other items made from our luxurious Christmas foliage. We also supply our corporate clients with anything from a small Christmas tree for the corner of the office, to corporate customer gifts or 12 metre display Christmas trees for town centres – it is simple, if it is a real Christmas tree, or can be made from Christmas tree foliage, we can do it!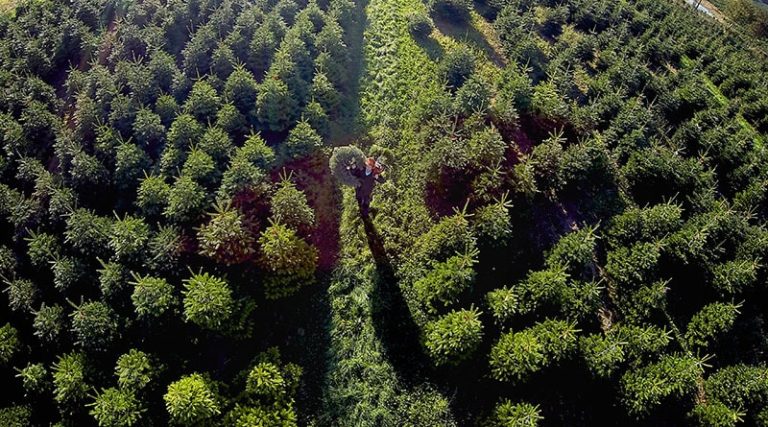 We have over 10 years experience in the Christmas tree business, and by focusing on a small range of products we never lose sight of what our customers are looking for
We choose to leave Christmas lights and baubles to the experts so that we can focus on giving you the best Christmas trees around.
The quality of our Christmas trees is the most important thing to us. Over many years we have built up strong relationships with a select group of trusted Christmas tree growers, and we visit the plantations several times a year to keep an eye on how the trees are progressing. We also grow some of our own Nordmann Fir Christmas trees and Fraser Fir Christmas trees in pots, each and every one hand planted by ourselves. These can be planted in your garden after Christmas!